MA-200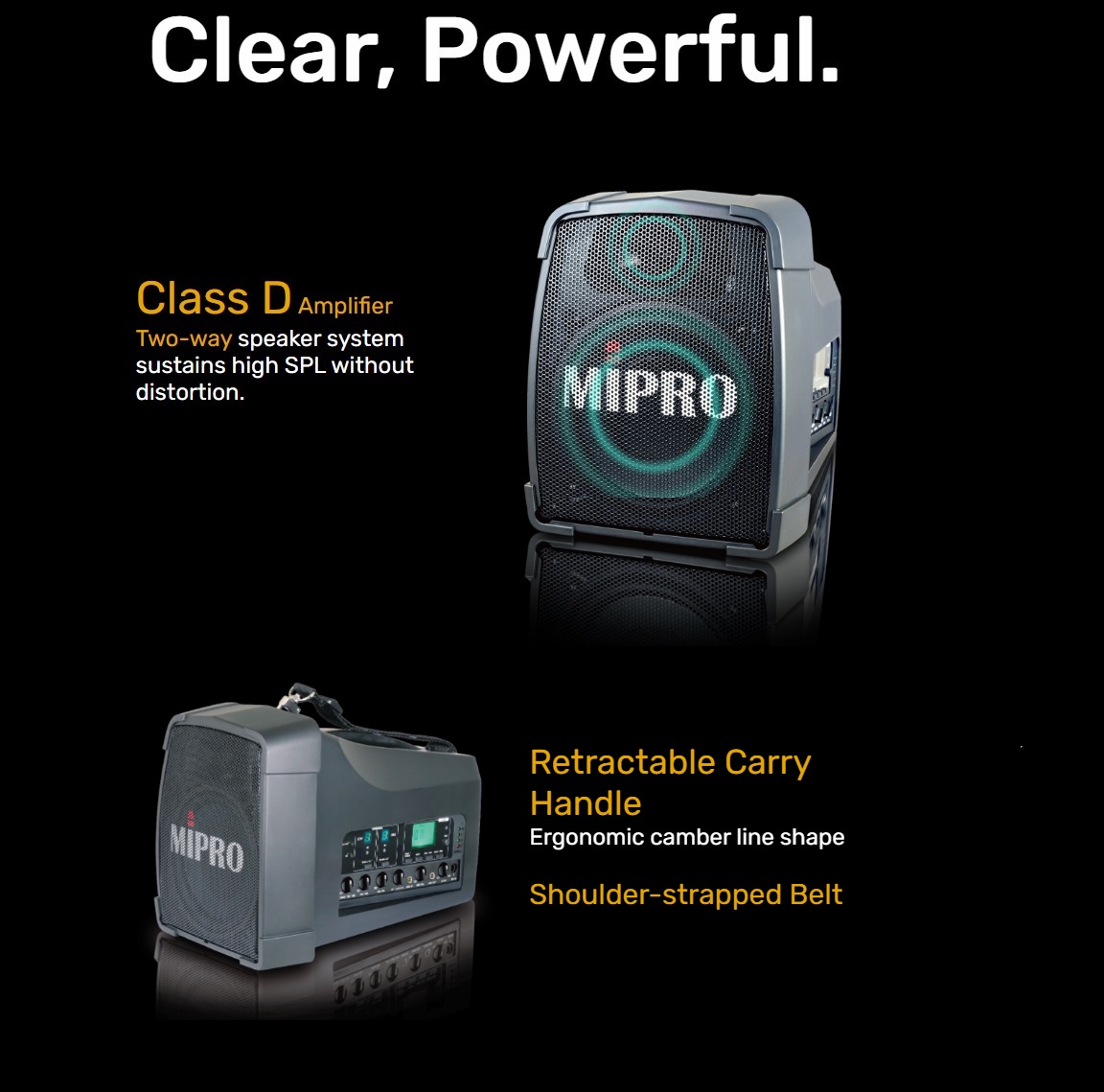 under 50 people small-scale gathering occasions.
peak 102 W power output delivers powerful, clear sound.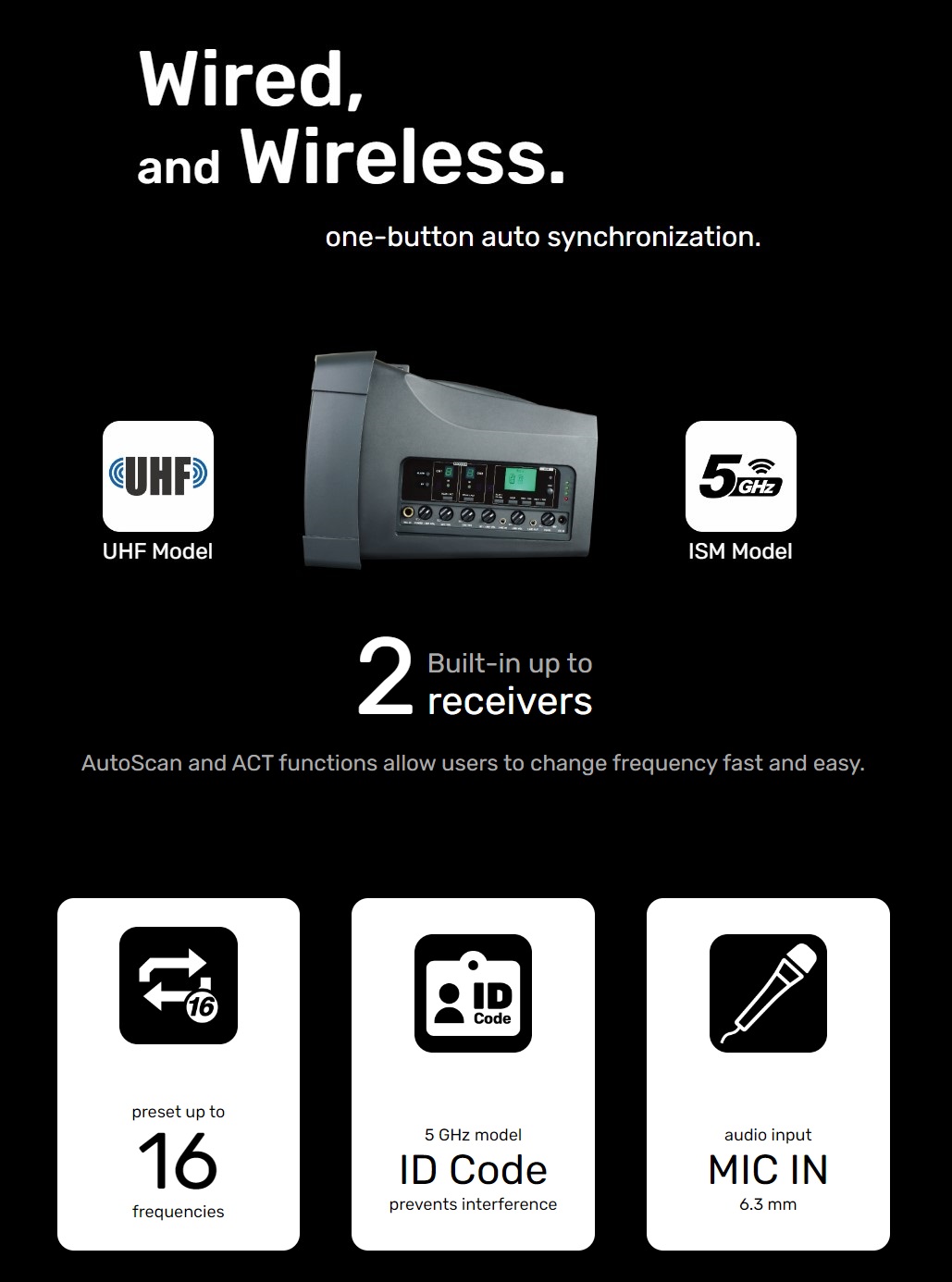 USB, Bluetooth, Line in
Multiple Audio Playing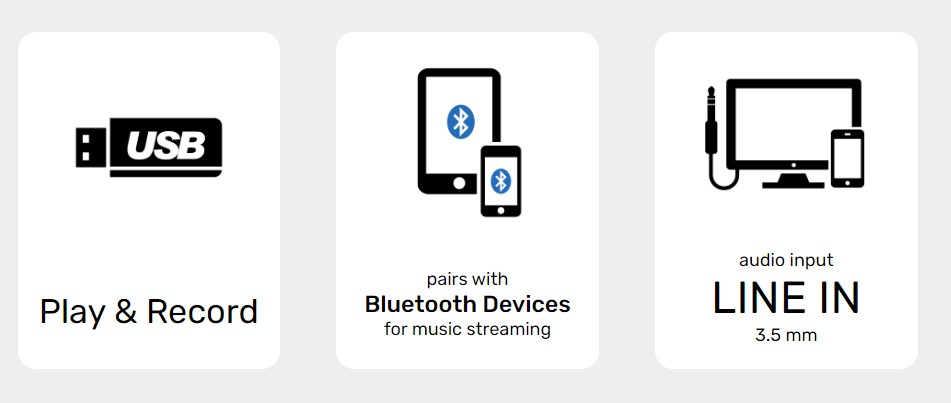 ECHO Function
Enjoy singing at home or on the streets.
Real-time Recording
Record wired and wireless mics, Bluetooth, and other audio inputs.
bluetoothTWS
Wireless Stereo Pairing
2 units connected by TWS technology for stereo sound.
Alarm Siren
Alerts people for emergency with fade-in sound.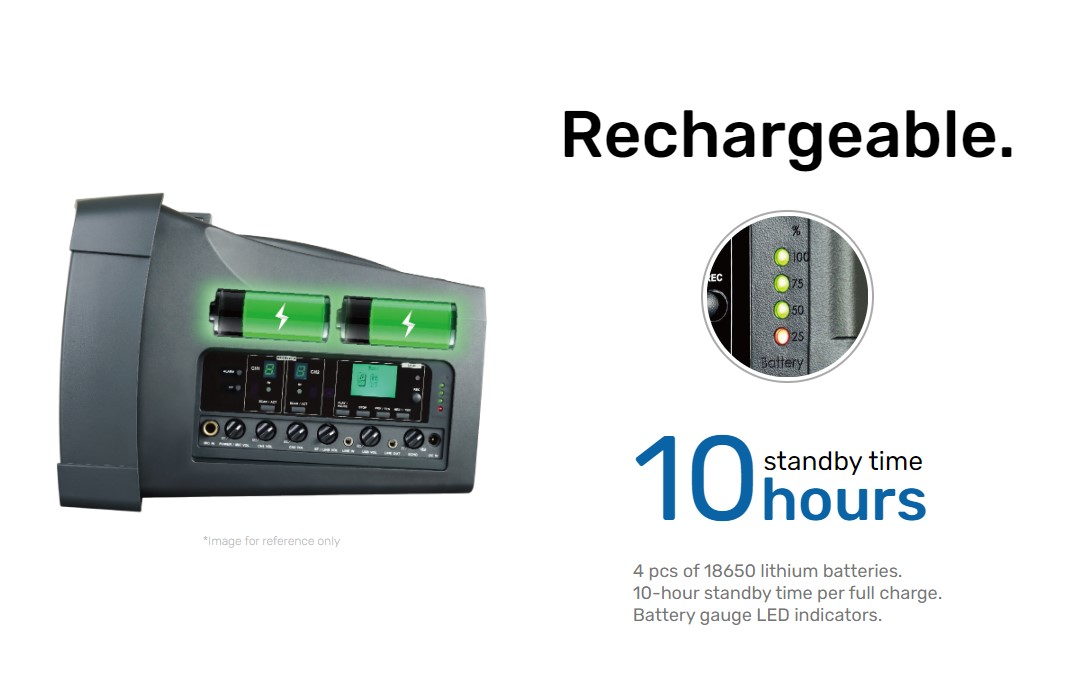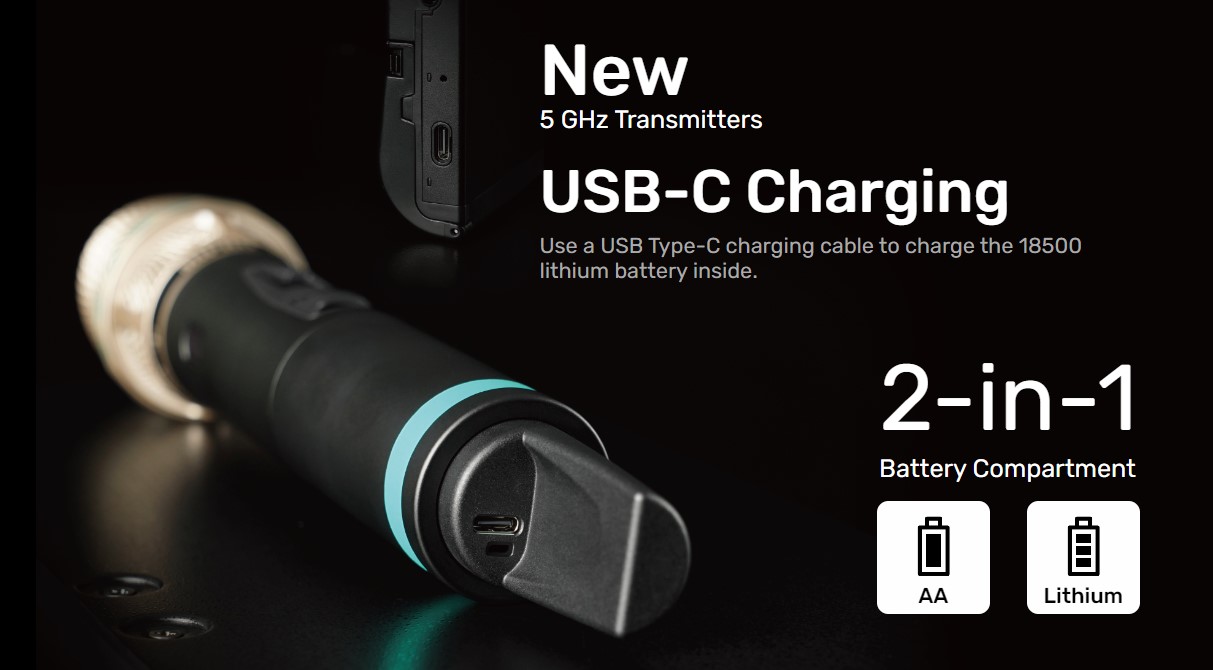 Features
MA-200 incorporates the design essence of MA-202 and MA-100.
The two-way, high-efficiency speaker system delivers a clear and powerful sound in full range.
Easy hand-carrying or stand-mounting makes MA-200 the most ideal megaphone for various applications.
One UHF or ISM 5.8 GHz band receiver module for long-distance and reliable reception performance.
Plug-in Bluetooth module, USB player/recorder, built-in echofunction, and alarm siren which has a fade-in effect.
Equipped with audio input mixer. Each audio source has individualvolume control.
Removable lithium battery holder for fast insertion and replacement.
Bluetooth with TWS technology can combine two megaphones for stereo sound.