Lyngdorf
MH-2
The MH-2 is designed with a focus on discretion and exceptional performance. Available in high-gloss black or matte white—it has been designed for optimal dynamic performance combined with genuine musicality.
Incredibly versatile and compact
The shallow MH-2 can be placed on furniture, wall mounted, or by using standard aftermarket 100x100mm brackets. The cabinet is extremely compact and solid, emphasizing our focus on dynamic music reproduction without sacrificing natural timbre. The depth of the cabinet is reduced to a minimum, not only for improving the physical footprint, but also to minimize cabinet contributions.
Built to play loud
With its clear and unstressed sound, the MH-2 calls for playing loud and all night. The speaker is designed for high performance through use of a temperature resistant voice coil made from glass fibre and impregnated with polyimide resin, ventilated magnet as well as a copper cap on the magnet. These measures all minimize temperature build-up and distortion.
Even better together
The MH-2 speakers are satellite speakers and can hold their ground on their own, but they are designed to be complemented by one or more high-end subwoofers. If you combine them together with our BW-2 high bandwidth subwoofers – along with the TDAI-2170 or TDAI-3400 with built-in RoomPerfect™ and digital crossovers – you will produce a full range system that simply outperforms anything in or above its price range.
The logistics are incredibly simple. Just hook up a pair of MH-2´s and one or two BW-2´s to the TDAI, switch the BW-2 to the "bypass" function, and select the preconfigured speaker setup in the TDAI´s setup menu. Finish it off by running RoomPerfect™. Then sit back and enjoy.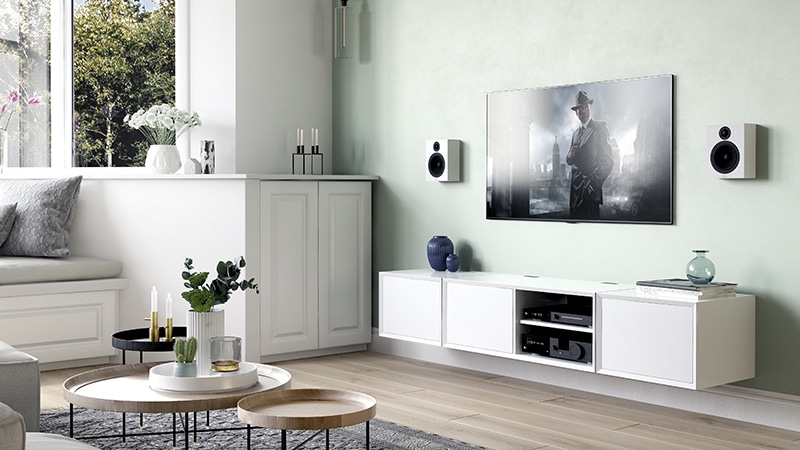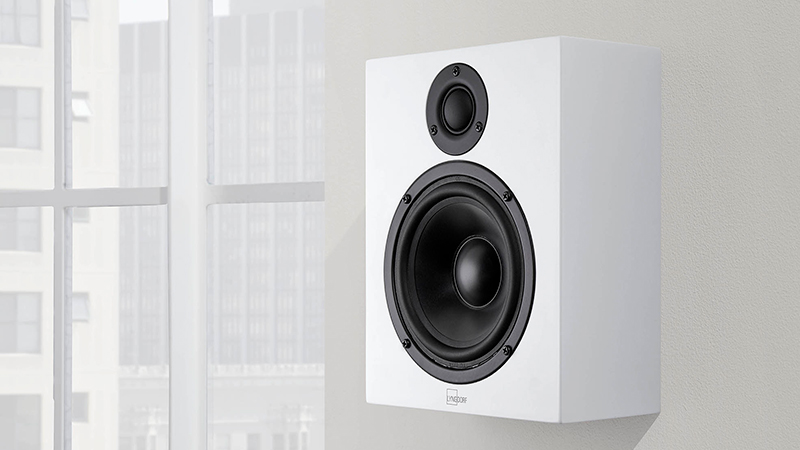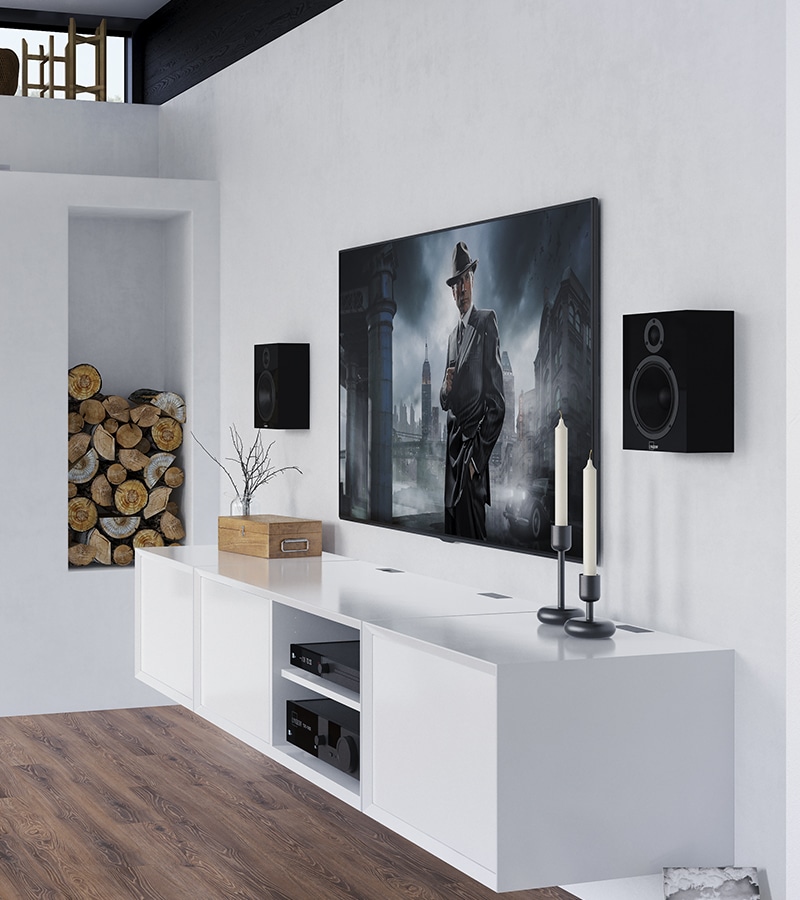 Gabriel fabric covers
The Lyngdorf loudspeakers MH-2, MH-3, FR-1 as well as the boundary woofers BW-2 and BW-3 are available with higher-quality fabric covers in five colors. The fabrics are made by Gabriel from Denmark. Gabriel is one of the leading fabric specialists since 1851 and creates the finest fabrics for furniture and interiors. The fabric has been specifically created for acoustic use and still provides a dense, high-quality woven cover. It is OEKO-TEX® STANDARD 100 certified. The fabric is attached to a new, very rigid frame, which avoids resonance and retains its shape for years to come.
While the Lyngdorf speakers and woofers in black cabinets are supplied with a black fabric cover, and speakers and woofer in white cabinets with a grey fabric cover, all fabric covers are available as an accessory. The covers are available in black, petrol blue, dusty green, grey, and red.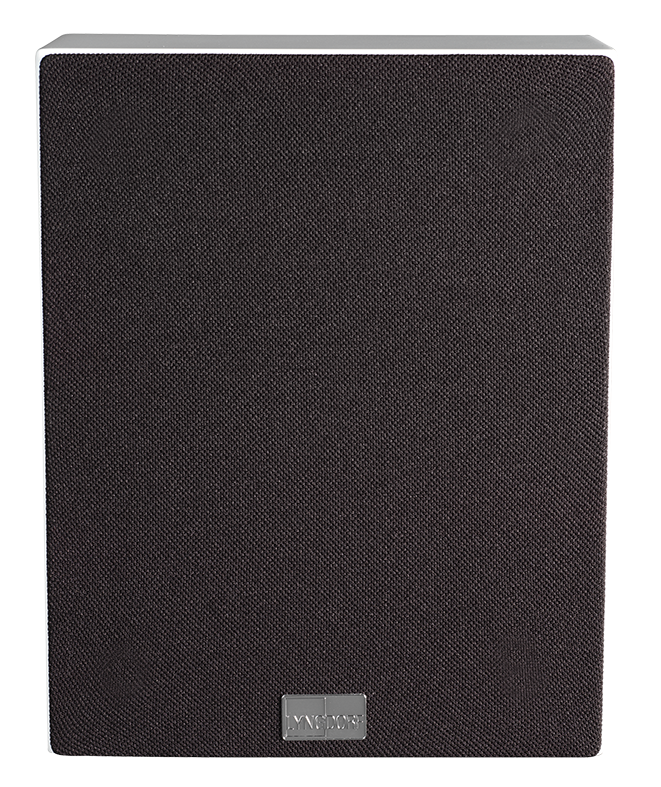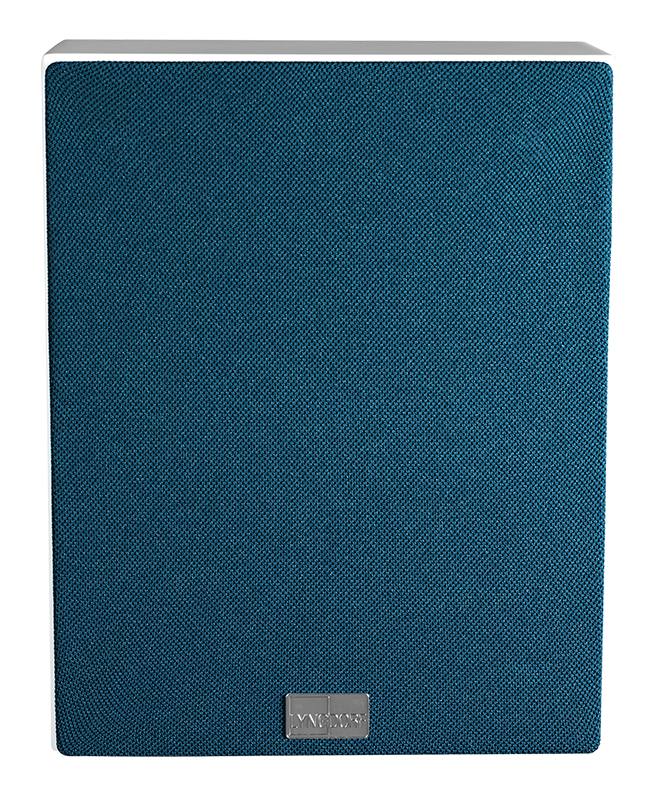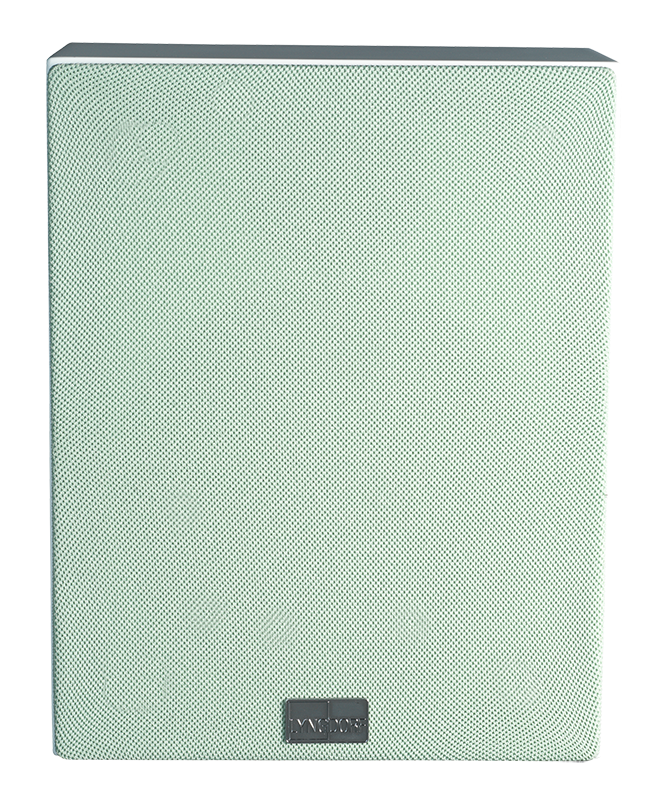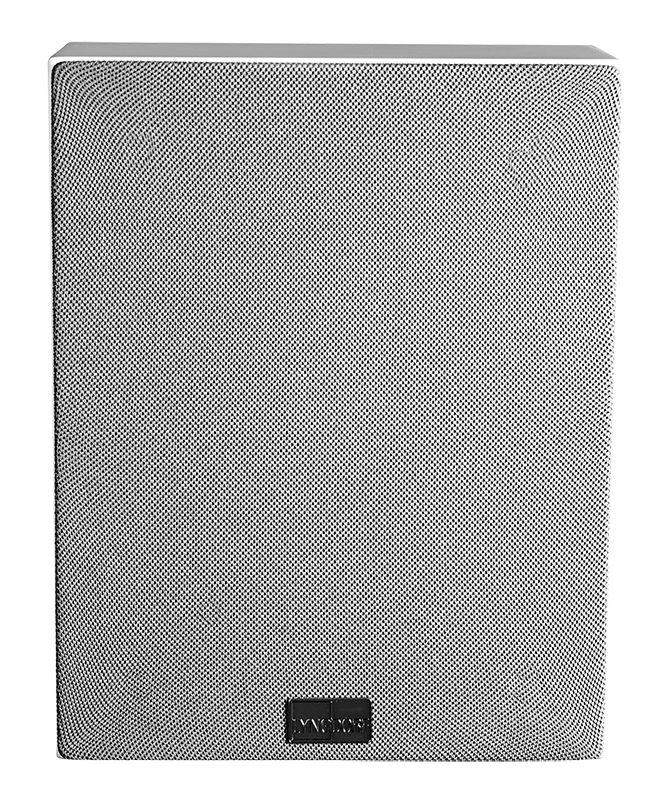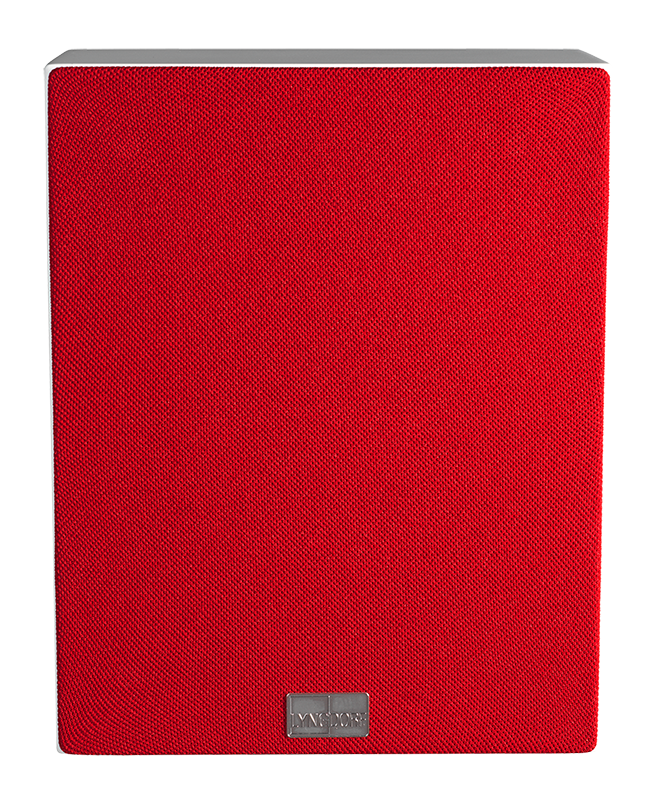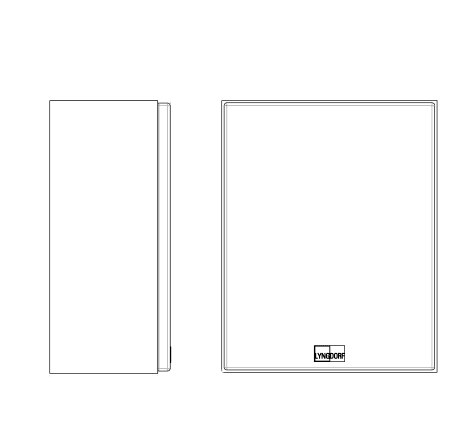 Specifications
Description: 2-way speaker
Power handling: 100 W
Nominal impedance: 4 Ohm
Tweeter: Size 1″, textile soft dome, PTC protection
Midrange driver: Size 5.25″, 35 mm voice coil, cone material: aluminum, vented magnet
Frequency response: 100 to 20,000 Hz (-3dB)
Sensitivity: 87 dB (2.83V/1m)
Crossover point: 2.2 kHz
Connections: Binding posts
Placement options: Key hole mounting, prepared for alternative brackets
Dimensions (W x H x D): 19.0 x 24.0 x 9.5 cm / 7.5 x 9.5 x 3.7 inches
Weight: 3.1 kg / 6.8 lb
Finish: Matte black with black fabric cover, matte white with grey fabric cover, five fabric colors available as accessory