Awards & Certifications
Distance Learning Tracking Camera
When distance learning and hybrid classrooms are the new normal, the AVer DL30 is a must-have solution for online education. With the DL30 connected to a laptop, you can present freely onstage while livestreaming so students can learn no matter where they are. Teachers don't need to be camera shy anymore—they can just be themselves and teach how they want thanks to the DL30 tracking camera!



Distance Learning




Hybrid Classroom




Full HD 1080p Resolution




12X Optical Zoom




Presenter Mode




Zone Mode




Hybrid Mode




IP / USB Outputs
Perfect for Online & Offline Education
Simple controls and plug-and-play connectivity are the biggest advantages of the DL30, which is ideal for installing in every classroom. Students tuned in remotely and those present in the classroom can see each other and learn together like they would if they were in the same room. Enhance student engagement and interaction, and easily create distance learning and hybrid learning environments.
12X Optical Zoom
The DL30 is equipped with a 12X optical zoom that operates smoothly without distorting the image. It clearly presents the classroom blackboard panorama and medium, close-up, and long-distance shots of the teacher, providing stable shooting capability while maintaining detailed quality. With the DL30 running the show, teachers no longer need to suppress their creativity in hybrid environments!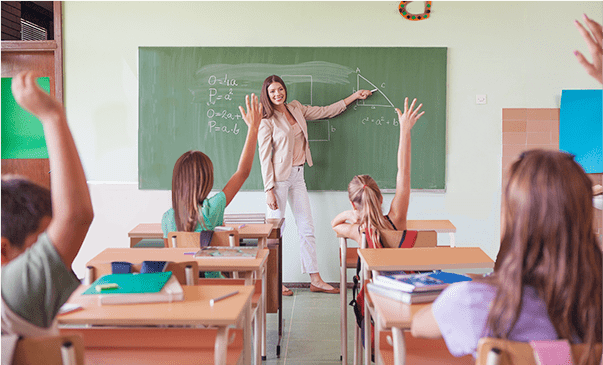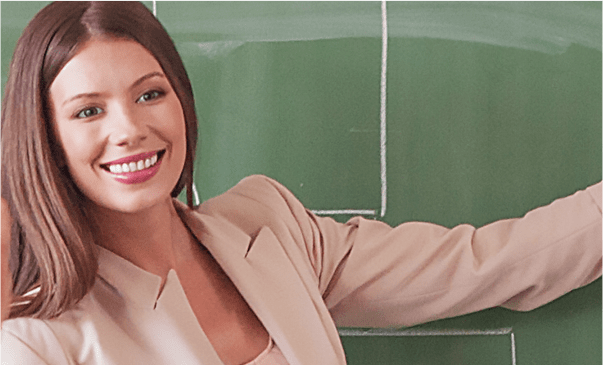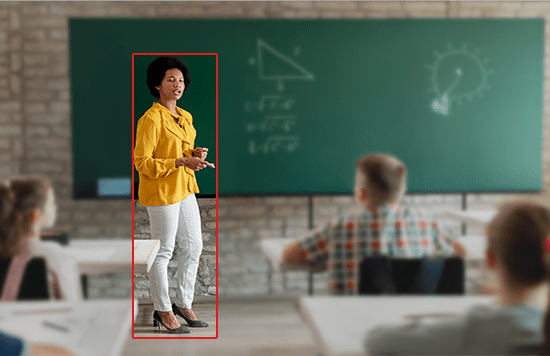 AI-Powered Human Detection
AVer's renowned Human Detection automatically recognizes human forms in the classroom and dynamically tracks specific targets or areas via multiple tracking modes. The target doesn't need to wear any devices or sensors to maintain tracking. Even far-site students can clearly follow the teacher's every move.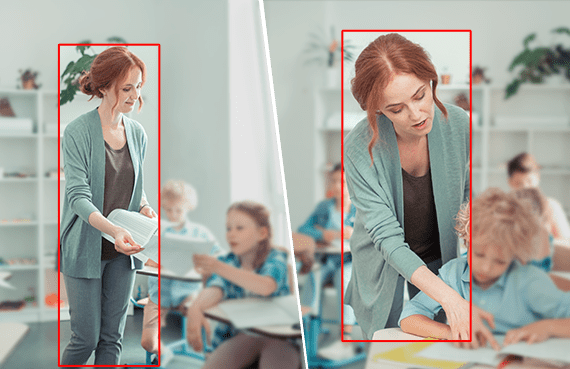 Presenter Mode
Superb tracking and anti-interference functions allow teachers to move freely in the classroom. Instructors can adjust the tracking settings, stream, and record to make their teaching more substantive and vivid. To change the tracking target, users can simply click one button on the remote control.
Zone Mode
Accurate segmented tracking clearly shows content on the blackboard or screen, automatically switching the tracking area according to the teacher's position. Content and the presenter are displayed at the same time so students can understand notes for key points at a glance.
Hybrid Mode
Hybrid Mode provides teachers with the utmost freedom of movement in their classes. Use preset areas in Zone Tracking to automatically have the camera snap to a full image of the content as you walk amongst it. The camera seamlessly transitions to teacher tracking mode if you leave the preset content areas.